We are Hiring.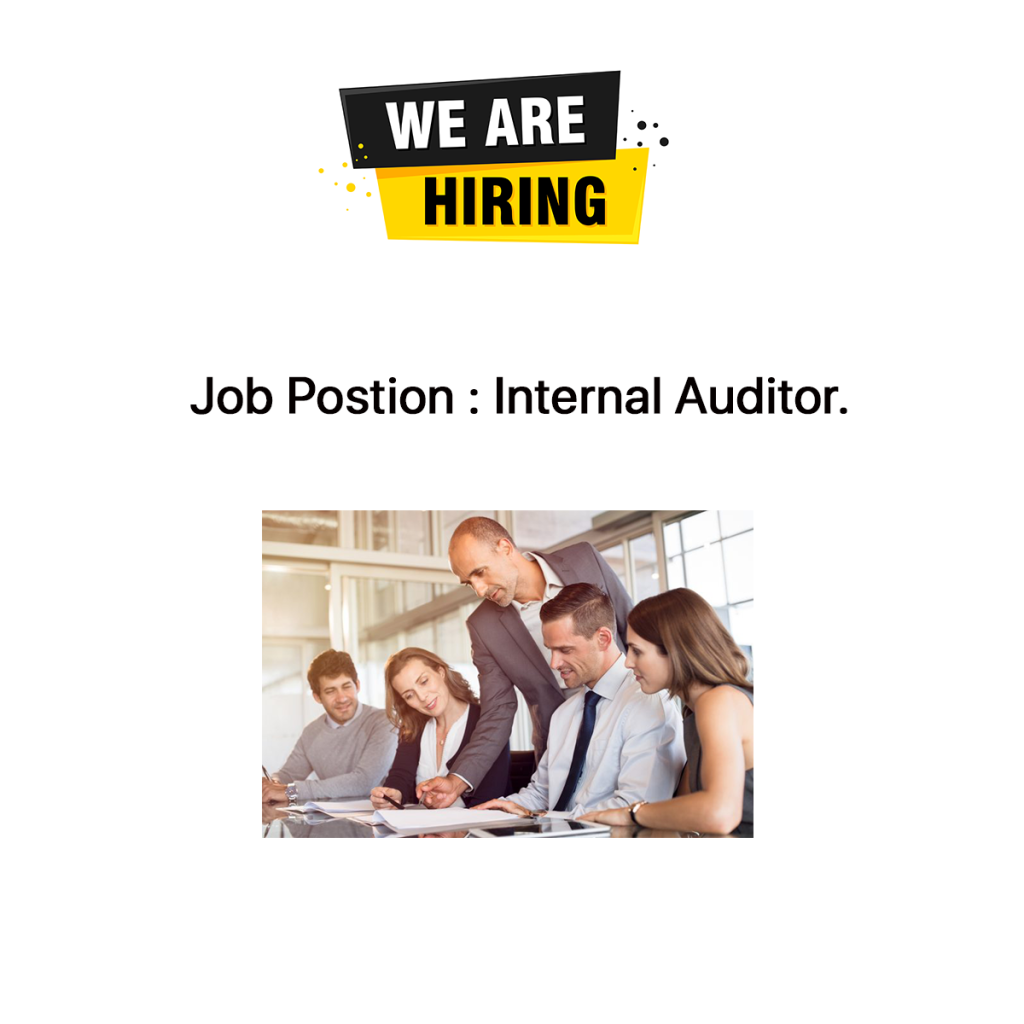 Internal Auditor Responsibilities:
Identify and assess areas of significant business risk.
Implement best audit and business practices in line with applicable internal audit statements.
Manage resources and audit assignments.
Identify and reduce all business and financial risks through effective implementation and monitoring of controls.
Develop, implement and maintain internal audit policies and procedures in accordance with local and international best practice.
Compile and implement the annual Internal Audit plan.
Conduct ad hoc investigations into identified or reported risks.
Oversee risk-based audits covering operational and financial processes.
Ensure complete, accurate and timely audit information is reported to Management and/or Risk Committees.
Overall supervision of planned annual audits.
Internal Auditor Requirements:
Degree in internal auditing, financial accounting or financial management (essential).
Three years of work experience in an internal audit environment.
Three years of fraud auditing experience.
Exceptional accounting skills.
Ability to work under pressure and meet deadlines.
Ability to work independently and as part of a team.
The main tasks assigned for the Internal Auditor
To report/ recommend and perform all the duties that have been assigned / approved by the Management.:
To assess the effectiveness of the Risk Management which is currently applied for the enterprise.;
To schedule for the periodical auditing;
To execute and report the result of internal auditing;
To regularly build up, amend and improve all measures of internal auditing and scope of internal auditing which is for being sure of meeting the enterprise development.
To consult with Management in choosing an appropriate External Auditing Agencies; closely monitor the auditing services provided by such Independent Auditing Agencies which can bring benefits to the enterprise – both the best service fee and effectiveness;
To keep contacting Independent Auditing Agencies appointed by our company for being sure of the best and most effective cooperation.
Date of call: Nov 1 2022.
This position is open for both Vietnamese and Foreign National.